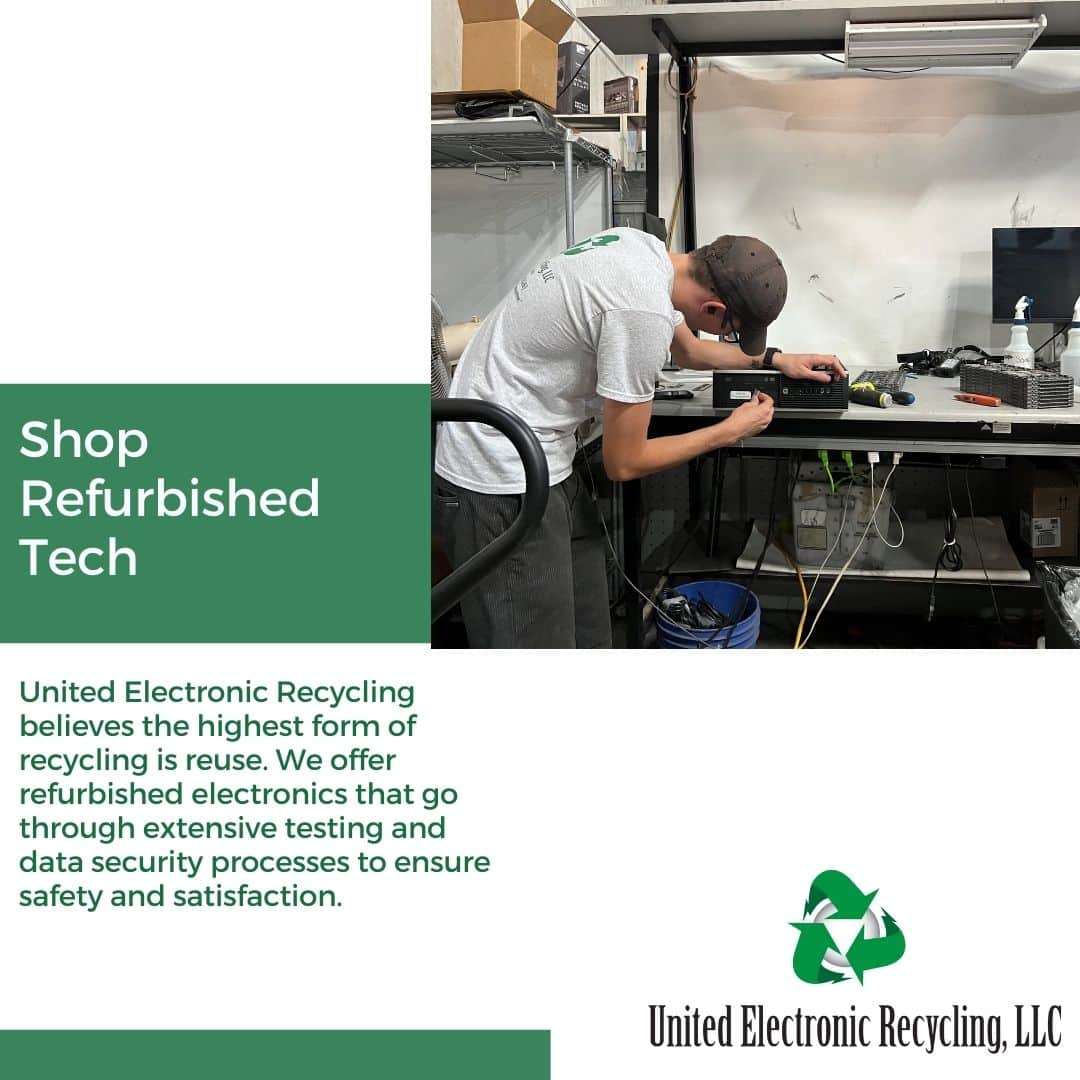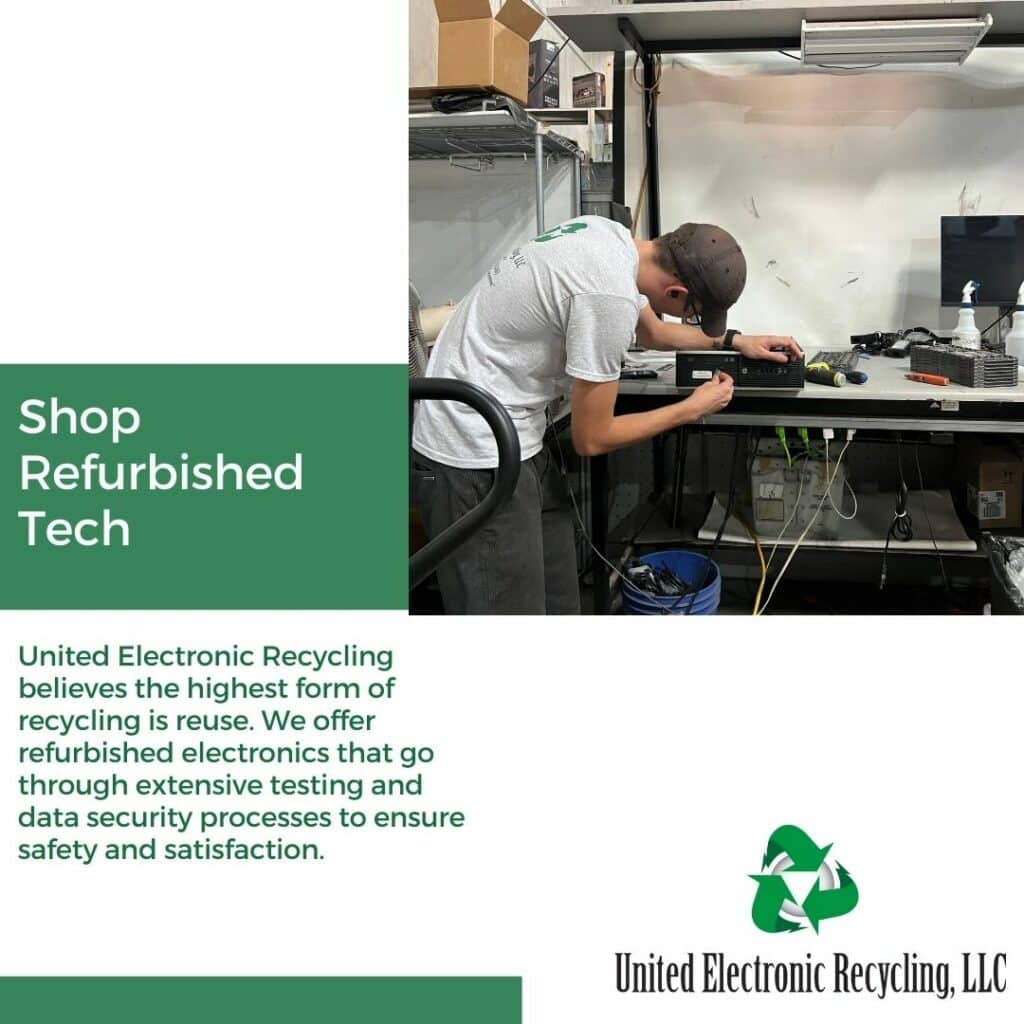 Visit UER's e-commerce store on eBay: shop here
We have sold over 20,000 recycled items and have 100% positive feedback!
Here's our process for responsibly managing our electronics eligible for resale:
Identifying.  While sorting electronic devices, our trained professionals handle everything with care and inspect every item from top to bottom for defects, damage, and/or potential issues.  During this process they are also considering real world practical application and current cultural relevance of each device. I.e.: "Is this device still practical and/or relevant?"  Once an item is selected as viable for reuse, it goes on to testing.
Testing.  Each device goes through a scrupulous testing process wherein each item is tested from head to toe for any functionality defects.  Every item will be powered on and all elements of each component will be tested to ensure all aspects of each device have been fully tested and the item is ready for refurbishing or to go straight to redistribution.
Refurbishing.  As the life of an electronic device is resuscitated, our highly skilled technicians will often notice key components to be inoperable or missing.   In this case the raw talent, skill, and knowledge of our technicians are highlighted by their ability to repair or replace non-functioning and/or absent elements of these electronic devices in order to allow them to breathe once more and find a new home through our redistribution program.
Redistribution.  By this point in time our electronic device has been identified, tested, refurbished, and has passed all points of inspection for reuse.  From here, there are many different avenues an item can take to end up at its final destination.  It could be a new home through one of our many international redistribution partners or perhaps finding new life through one of our charitable donation programs or efforts.  Other electronic devices can also end up redistributed through our e-commerce resale channels.