United Electronic Recycling was founded in 2011 to fill the electronic recycling needs of North Texas.  While working within the industry, the founders had a simple vision of serving customers large and small to recycle more; all while striving towards greater sustainability goals. Today, our services include electronic recycling, hard drive shredding and data security services, IT asset disposition (ITAD), liquidation as well as paper destruction services. With over a decade of recycling experience supporting 5000+ events, UER is a top, trusted Electronic Waste Service Provider across the country. Our team of experts has 100+ years of collective industry experience supporting the responsible recycling of electronics.
United Electronic Recycling's Vision: Doing great things for the environment of our clients and our community.
United Electronic Recycling's Core Values:
Integrity – we promise our customers and employees honesty, trustworthiness and to be truthful
Commitment – we value focus, hard work and determination
Positive Influence – our passion is doing good for others and conveying respect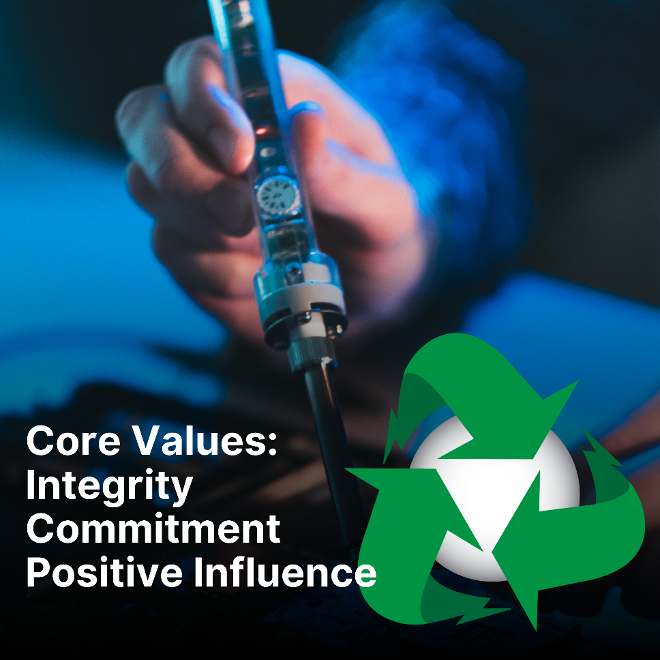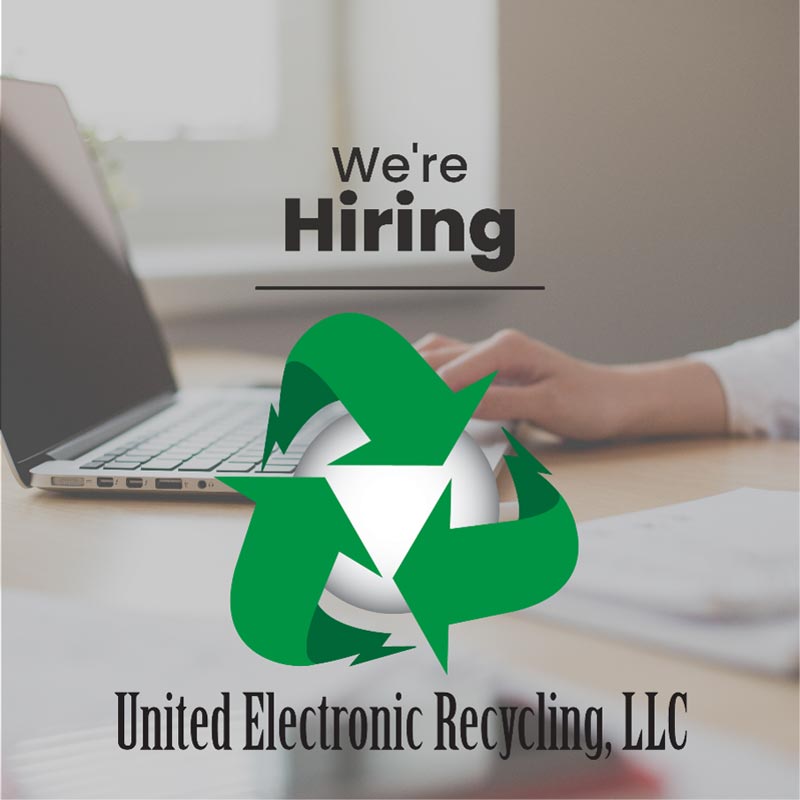 We're Hiring
United Electronic Recycling actively recruits new team members to grow our recycling efforts and enhance our thriving company culture. "Recycling Today for a Better Tomorrow!"
Connect with us to follow more of UER's career activity or submit your application and/or resume directly:
Once completed, save and email the form to jkeller@unitedelectronicrecycling.com.
CURRENT OPENINGS
Browse through our open positions below.
United Electronic Recycling continues to expand and grow market share and as such, we are seeking Recycling Sales & Account Representatives in all cities in the U.S. to work with small and medium-sized businesses to gain electronic recycling and shred customers. Sales Representatives are responsible for finding, developing, and servicing their new accounts. Our ideal candidate will attract new prospects, generate leads, convert leads to sales and effectively retain customers. Additionally, UER provides rotated sales leads from our web inquiries and marketing efforts. Our straight commission plan lets you work at your pace, whether you want some income on the side, seek full-time work, or simply want a fulfilling and rewarding career. This position is ideal if you are self-motivated, like the challenge of solving business problems, and enjoy talking with and helping others. Business to business account and sales experience is helpful but not required. Our sales representatives have the option to work full time and part time with a completely flexible schedule. If you are interested in learning more or submitting an application and/or resume for this position please apply directly: Application Link. Once completed, save and email the form to jkeller@unitedelectronicrecycling.com.