The landfill is not the place for your company's old laptops.  Once all those old hard drives break down, they leach beryllium, mercury, and lead into Fort Worth's water table. Once they infiltrate the water, these materials are almost impossible to remove. Not to mention, you do not want to risk anyone getting hold of critical personal information. A security breach of any kind can greatly compromise a company's reputation within a community and overall financial well-being.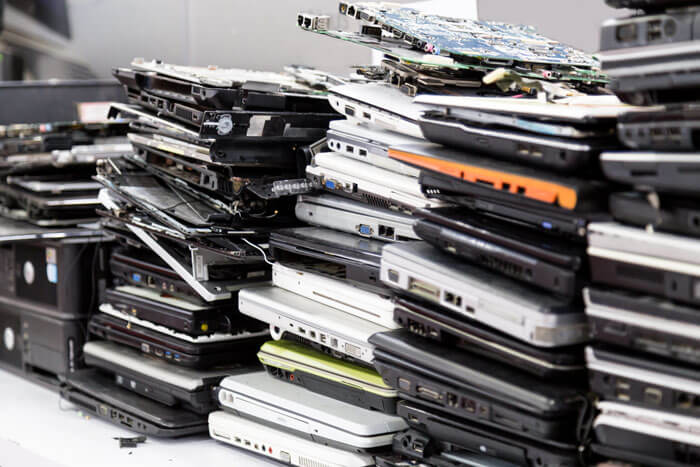 If you do business in the Fort Worth area and have data you need to destroy fast, you need to find an efficient data destruction service. Here are a few things you should look for:
International Compliance 
Fort Worth's data is an international commodity.  2019 the regulations for handling personal information were upgraded by the International Organization of Standardization (ISO). Therefore, you need to find a data destruction company that works hard to successfully meet these standards.
A Solid Chain of Custody
The ideal data destruction company will have an on-site process for destroying data in case you need it.  It is the most labor-intensive and expensive method, but it is also the tightest custody chain possible.
It is often cheaper to physically ship hardcopy, software, and hardware to a destruction facility.  The best data destruction companies will often allow you to track your assets and will ensure that no unauthorized parties can access them.
Cloud-based platforms are often better served by a remote IT service.  These platforms allow for easy management and elimination of wanted unwanted info. Additionally, the best data destruction facilities should have 24-hour security, and all of the employees should be cleared by an extensive background check.
Options for Disposal of Digital Data
A good data elimination service upholds the primary regulatory standards. These standards are:
The Department of Defense Standard (DOD 5220.22M)
NIT 800-88 Guidelines for Media Sanitization
The Media Sanitization Guidelines as promoted by the IRS.
The three basic methods of data destruction are readily explained in the IRS's Media Sanitization Guidelines, which outline the following:
Clearing information:  This is a drive wipe for average-level threats and is usually the most basic data destruction option offered.  This method of erasure usually works well for companies that want to retain or sell their hard drives. It also tends to be the least costly option.
Purging information:  This is an advanced form of drive wipe for businesses that may experience advanced technology attacks.  Security measures also tend to be much more strict. That said, you will still be able to keep your hard drives.
Destroying the drive: This is the best protection against data theft, as it ensures that absolutely no trace of any information is left behind in the process. All memory is physically shredded, burnt, or smashed. As a result, the drive becomes unusable.

Value Recovery and Recycling
Data destruction companies may offer two other common services often associated with data destruction: value recovery and recycling.
A common reason for clearing data is that the technology is obsolete, but that doesn't mean that it doesn't still have value. That is where value recovery comes into play. Many data removal firms resell old hardware so that your business does not have to face a total loss.
Value recycling is another popular option following data destruction. About 50 million tons of e-waste is created each year in the U.S. alone. Unfortunately, only about 20% of that ends up being recycled. If your business is eco-conscious and you want to ensure no precious resource goes wasted, value recycling is an excellent option.
Keep Your Fort Worth Business Safe With Thorough Data Destruction
If you seek out the following qualities in a data destruction service, your Fort Worth business is sure to remain safe from malicious parties. For more information on the data destruction process, reach out to us today or give us a call!
The range of services provided by UER encompasses more than just data destruction. Some of the other excellent services provided by UER include :