Full Service E-Recycling Solutions
Choose Your E-Recycling Service
OUR EXPERIENCE
Company Mission
United Electronic Recycling was founded in 2011 to fill the electronic recycling needs of North Texas. While working within the industry, the founders had a simple vision of serving customers large and small to recycle more; all while striving towards greater sustainability goals. Today, UER's services include electronic recycling, hard drive shredding and data security, IT asset disposition (ITAD), liquidation as well as paper destruction services. With over a decade of recycling experience supporting 5000+ events, UER is a top, trusted Electronic Waste Service Provider across the country. Our team of experts has 100+ years of collective industry experience supporting the responsible recycling of electronics.
0
+
Lbs. of electronics recycled
---
GOING GREEN
More than a Slogan
"Going Green" is more than a slogan for United Electronic Recycling—it's our passion and the foundation of our business. Recycling is a social value and we treat our work as more than just a service. Beyond the business of recycling, with the cost savings over landfilling electronics, we specialize in the responsible management of electronic recycling. United Electronic Recycling provides responsible and sustainable recycling services processed to ISO 14001 and OHSAS 18001 standards and has a zero-landfill initiative. Utilizing United Electronic Recycling's experience will not only offer the highest class of service at the most competitive pricing for your electronic recycling needs, we also guarantee the highest and best use of your recycled assets.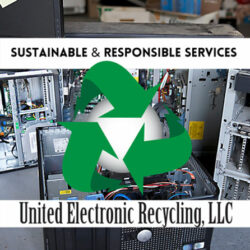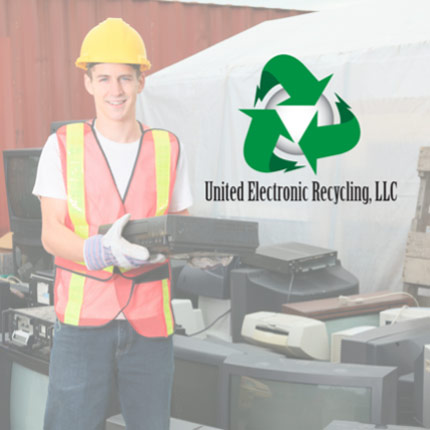 WHY CHOOSE UNITED ELECTRONIC RECYCLING?
United Electronic Recycling
United Electronic Recycling's focus is to provide cost-effective sustainable recycling solutions for your business. UER's team will manage the process from start to finish, including the electronic recycling, data destruction, hard drive shredding, IT asset management, warehouse and pallet storage, liquidation and decommissioning services as well as paper shredding and sensitive document destruction. As an industry leader, United Electronic Recycling processes all electronics to ISO 14001 and OHSAS 18001 standards, as well as all local, state, and federal regulations regarding recycling.
The City's electronic recycling events are always consistently well organized and efficiently run and I appreciate knowing my electronics are being processed correctly so that I don't need to worry about a hard drive or laptop once it's in UER's capable hands.
Love your service and what you are doing for the environment. Thank you UER!
Thanks for everything you all have done to support UTA's electronic waste recycling program! You all are great partners.
Easiest recycling program for my business.
I tried contacting a few recycling companies and UER was the first to respond. They were very accommodating and easy to work with. They offered to pick the equipment but I ended up taking the load to them. They unloaded it for me and promised to send me a report. I received that report 3 days later. I highly recommend this recycling company!