Dallas, do you really want to send your junk office computers to a landfill?  Advanced data scavengers use metal detectors to comb rubbish for hard drives and then download your personal info. If anyone gets hold of this info, your company may face a costly security breach.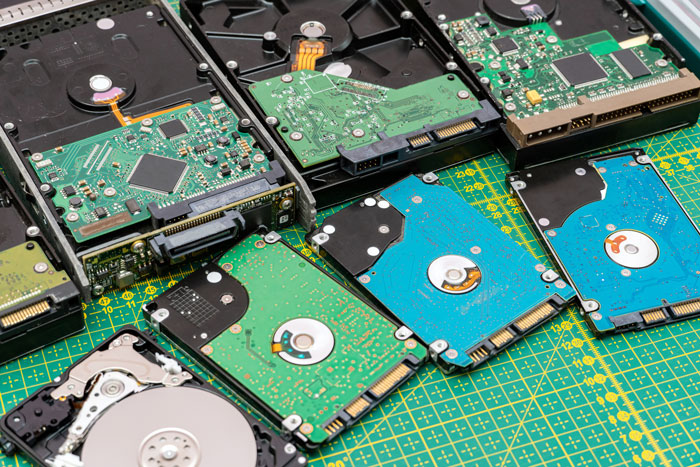 That is why Dallas companies need data destruction firms that both understand business and care about the community. So, what exactly does data destruction entail? Here is what you should be looking for in a data destruction service:
Global Compliance
In 2019, the International Organization of Standardization (ISO) released a new benchmark in the management of personal information. Because data is a global asset, you need a data destruction company that can help you maintain a global standard.
Unbroken Chain of Custody
The security logistics for any data physically shipped as software, hardware, or hardcopy should be airtight.  You should be able to track these assets with ease, and no one who is not properly authorized should be able to access the data. The best data destruction firms will also conduct thorough employee background checks and maintain a secured facility for storing your data until it can be destroyed.
Remote IT services also help data destruction firms manage and eliminate unwanted data, especially in regard to clearing out and maintaining cloud-based platforms. This security will ideally be offered 24/7.
Options for the Disposal of Digital Data
When looking for a Dallas data destruction company, remember there are three standards to which the best will adhere. These standards are:
NIT 800-88 Guidelines for Media Sanitization
The Department of Defense Standard (DOD 5220.22M)
The IRS's Media Sanitization Guidelines.
The ISR standard contains the most concise descriptions of the three basic disposal methods. It is as follows:
Clearing information: Is a lower-level drive wipe that will stand up to most thieves' recovery programs.  This security measure allows you to keep your device and usually costs the least.
Purging information: An information purge is a higher-level data removal that still allows you to keep your equipment.  It is a more in-depth process that will withstand advanced attacks. The security level here is more stringent and as such will likely cost more than your standard information wipe.
Destroying the drive: A device is made inoperable by shredding, crushing, or meting.  This is the most "final" option in security leak prevention and virtually guarantees that all destroyed data will be inaccessible to anyone who attempts to retrieve it. Note that this method will render your device unusable.
Value Recovery and Recycling
Typically, data destruction firms will offer many different options. The two most common are value recovery and value recycling.
Value recovery is a safe and economical way to get rid of old technology that contains secured information.  After a company clears or purges unwanted drives, the devices are then resold. Most companies that specialize in this method maintain a network of buyers for speedy sales.
For destroyed drives, value recycling makes the most sense. Globally, we generate almost 50 million tons of e-waste each year, and only about 20% of it is being recycled.  As a major player in the global market, we must do all we can to make the most of this e-waste. Value recycling allows us to do just that. While an old device might not be able to be transformed into a brand new one, its materials can be put to good use.
Data Destruction Equals Security for All
Ideally, Dallas companies will seek out these qualities in data destruction firms to keep all their information secure. That said, it is also important for companies to keep in mind their specific needs and the kind of data they need to be destroyed. To learn more about the data destruction process, contact us today!
For complete peace of mind, call United Electronic Recycling LLC and schedule an appointment today.
UER also provides further services that include: electronic recycling/commodity value processing, data security, decommissioning and liquidation, hard drive shredding, information technology asset disposition, paper shredding services and shredding services, and warehousing pallet storage, and added value services.