Retired IT assets house sensitive and confidential information, including accounting and payroll records, proprietary customer lists, intellectual property and trade secrets, banking and credit card information. Every business has an obligation to manage sensitive data stored on company IT assets. With growing concern for the proper handling of sensitive data, as well as compliance with privacy laws, United Electronic Recycling has designed its hard drive shredding process with the highest level of care and security.
UER's hard drive shredding services are performed to DOD, HIPPA, FACTA, and NIST Standards with services covering secure data erasure, data destruction, data security as well as asset recovery. UER's hard drive shredding process ensures the physical destruction of all hard drives using specialty equipment specifically designed to shred electronics. It is recommended to always shred hard drives, cell phones, CDs and DVDs, USB storage devices, and backup tapes. In comparison to DIY methods such as drilling holes through hard drives, the destruction offered by our hard drive shredder guarantees that no data will be recoverable. Upon hard drive shredding completion, your business will receive a Certificate of Destruction, ensuring your compliance and responsible management of this data.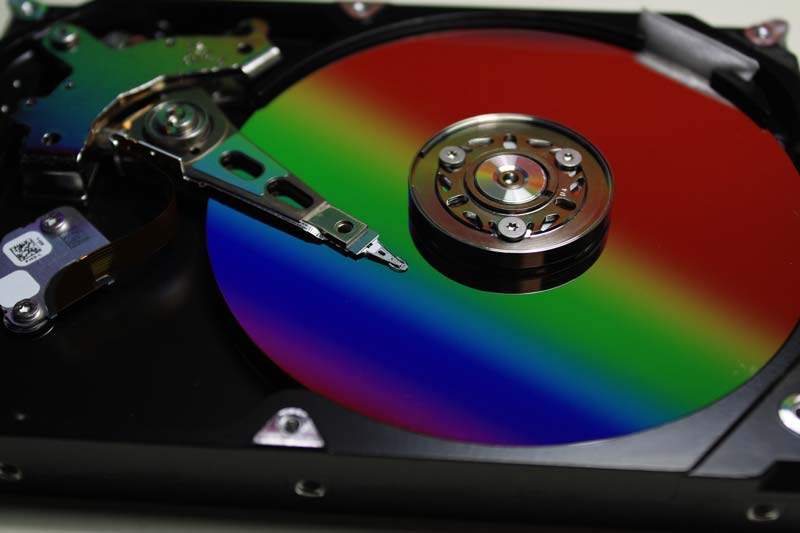 Hard Drive Shredding Process
Department of Defense Level 3 Data Erasure standard – UER utilizes the DoD 5220.22-M data sanitization method for Data Erasure. This is a 3-step process: writing zeros in every bit position holder, writing one in every bit position holder, and finally a random one or zero for the final pass. Erasing a hard drive using this DoD sanitization method prevents all software-based file recovery methods from lifting data off the hard drive. The sanitization method was originally defined by the US National Industrial Security Program (NISP) in the National Industrial Security Program Operating Manual (NISPOM) and is one of the most commonly used processes for destructing data.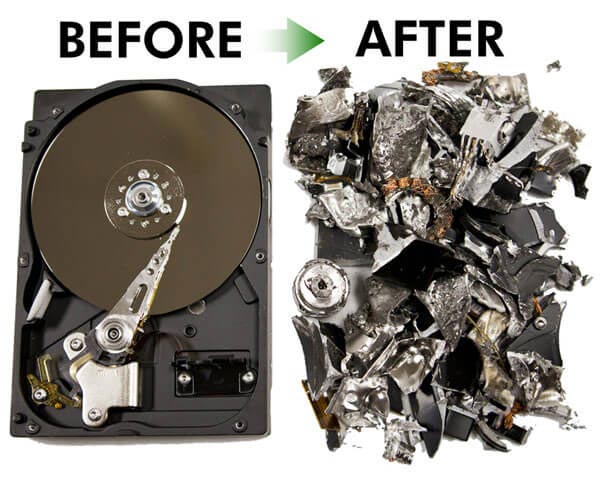 Off-site Hard Drive Shredding – UER offers hard drive shredding stored securely via lockbox at the UER facility. Hard drives can be shredded into tiny particles, which render the platter completely unreadable.
On-site Hard Drive Shredding – For the absolute highest level of security, UER offers on-site data destruction management. This allows our clients to oversee the total destruction of their hard drives, with hard drives never leaving your premises. UER provides On-Site hard drive shredding throughout Texas, Oklahoma, and surrounding states at competitive rates. One-time and ongoing services can be scheduled at your convenience.