Plano Electronic Recycling Event
November 4/9:00 am

-

12:00 pm
---
This Electronic Recycling Event is in partnership with the City of Plano, everyone is welcomed!  Participants drive through the line to recycle their unwanted, outdated and broken electronics. The event will take place in the parking lot of First United Methodist Church, located at 3160 E Spring Creek Pkwy, Plano, TX, 75074.Only cash or check payments are accepted.
Please follow these rules when you bring items to Community Recycling sites: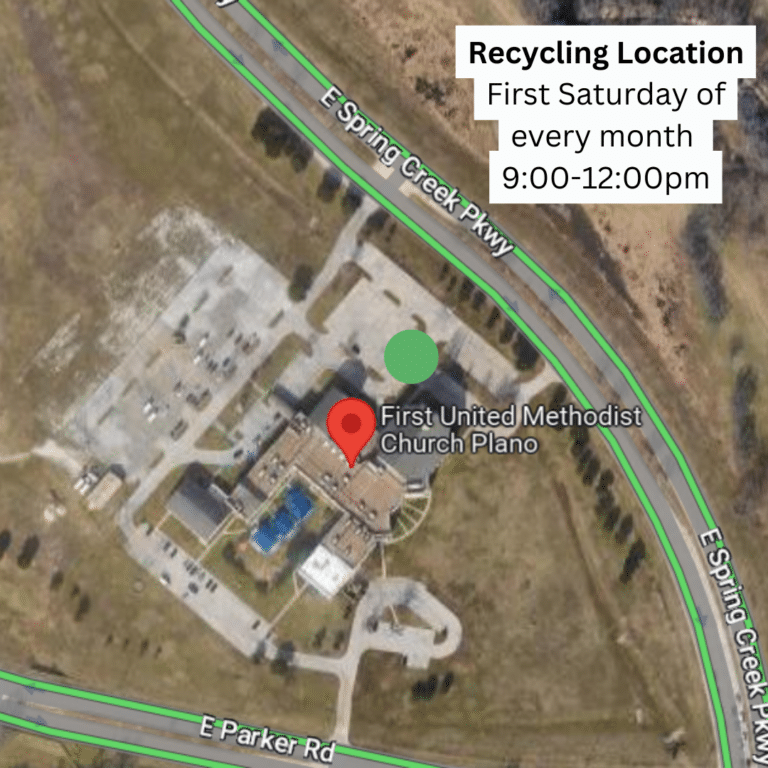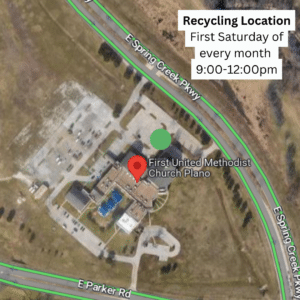 Stay in your vehicle.
1 car at a time will be unloaded, so please wait in line patiently.
Drop-off Event Disposal Fees:
Printers, faxes and copiers – $5/item
CRT monitors – $10/item
Televisions – $25/item
Free to Recycle: 
All types of cables/wires
Desktops
Laptops
Servers
Keyboards
Speakers
UPS- Power Supplies
Telephones
Routers
Switches
Cell Phones
Radios
Tablets
Game Consoles
Cameras
Satellite Dishes
Security Systems
Cable Boxes
Christmas Lights
Projectors
Microwaves
Mixers
Toasters
Air Fryers
Air Purifiers/Diffusers
Rice cookers
Smoke Detector
VHS Tapes
Printers/ Copiers/ Fax machines
All other electronic items are free of charge. For a detailed list on the items, we accept