Community Solutions: Collection Events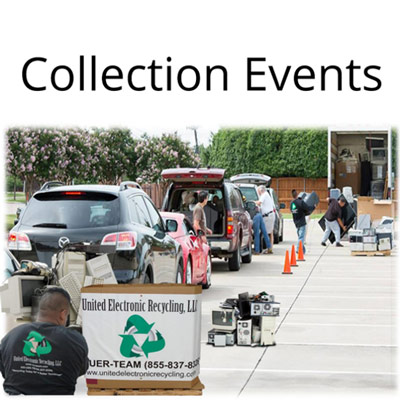 With over a decade of local recycling experience supporting 5000+ events, UER has the ability to take our best practices and tailor a program to your unique needs and goals. Beyond the business of recycling, with the cost savings over landfilling electronics, we specialize in the responsible and secure management of data. Having a trusted partner with documented procedures for the responsible recycling of your electronics is paramount to your recycling success. UER will be your partner in every step of the process, from location selection, event promotion, event set up, labor and event management to final reporting at recycling completion.
Recycling is a social value and we treat our work as more than just a service. We will design a collection plan to accommodate your ongoing service needs and, once established, your events will gain momentum and support your thriving positive community. UER has additional services including secure on-site paper shredding and textile recycling options which give your events the ability to grow and serve more of your community needs at one convenient event.
Community Solutions: Electronic Recycling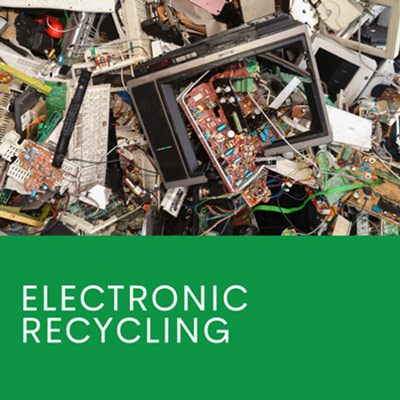 UER specializes in cost-effective services for the complete life cycle of all assets. Utilizing UER's experience will offer the highest class of service at the most competitive pricing for your electronic recycling needs. Our team of experts will offer the best and highest use of your retired digital IT assets.
Electronic Recycling Services:
IT Asset Disposition
Collection Events
Hard Drive Shredding
Data Security
Community Solutions: Paper Shredding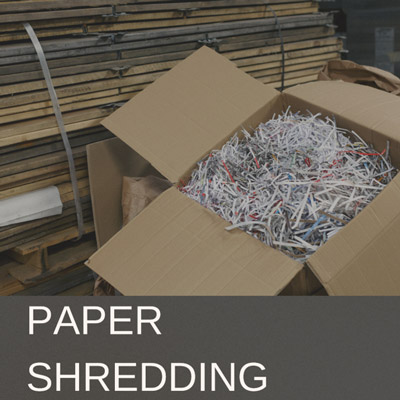 Mobile Shred IT, a UER company, offers paper shredding services to protect their customers' sensitive paper documents. Mobile Shred IT's paper destruction procedures use the highest level of compliance that guarantees the permanent destruction of your data. Upon completion, you will be provided with a Certificate of Destruction ensuring your full compliance with all regulatory and compliance laws. Once shredded, all paper is recycled, adhering to our zero-landfill initiative for sustainability.
Mobile Shred IT will securely destroy all paper documents.
Documents that should always be shredded:
Bank statements
Bidding strategies
Blueprints
Checks
Credit card and loan applications
Contracts
Estate records
Financial records
Legal contracts
Manuals
Medical records
Payroll information
Tax documents
CDs
Hard drives
Media tapes
Mobile Shred IT offers comprehensive paper shredding solutions tailored to your community's specific needs and goals. Services offered include:
One-time on-site shredding service
Regularly scheduled on-site shredding
Hard drive destruction
One-time collection with off-site secure shredding
Regularly scheduled collection with off-site shredding
Residential paper shredding
Combined collection of electronic waste and shredding service
Data and Document Storage
Media Destruction
X-Ray Destruction
Shredding Events
Secure Recycle Bin Collection
On-Site Shredding Services
Shredding on-site is an easy, convenient process that many organizations, communities, and individuals greatly enjoy. Mobile shredding is a simple process that takes place at your premises. Mobile Shred IT's On-site shredding process:
A highly trained professional shredder will be scheduled for service at your convenience with a mobile shredding vehicle.
Secure equipment is used to transport documents to mobile shredding vehicle.
All documents are shredded on-site, with the opportunity to witness the entire process.
A Certificate of Destruction is provided ensuring your full compliance with state and federal privacy.